Career Articles
SAMPLE RESIGNATION LETTER
Dear___________:
This letter is to confirm that effective January 1, 2001, I am resigning my position at Acme Novelty Company Inc., and my last day will be January 15, 2001.
My experience at Acme Novelty Company, Inc. has been wonderful and my decision to leave is strictly based on the unique opportunity that has been extended to me. I hope that our paths will cross in the future and I will always be appreciative to you and the company (firm).
I am asking for you to respect my decision on both a personal and professional level. However, be assured that I will put 110% effort into transitioning my workload, so that I leave you and the company (the firm, and our clients) in the best position possible. With that in mind, I have attached a list of all the projects I am working on that need to be transitioned over the next __ weeks.
Sincerely,
(Your signature)
Need to build a resume?
Click Here
to go directly to the TaxTalent Resume Builder.
To view our sample Resume & Addendum Outline format
click here
.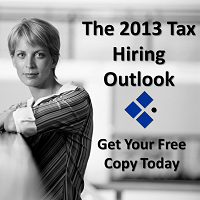 Tax Analyst - Federal Compliance
Tax Senior - Federal Tax Compliance
Supervisor-Federal Tax Compliance
Tax Analyst - International Compliance
Manager, International Tax Compliance
Indirect Tax Analyst
Manager, Federal Tax Compliance
Federal Tax Compliance Leader
Senior Manager International Tax Compliance
Sr. Associate, Transfer Pricing