Resume Database
Search the Resume Database - use our Mini Profiles to narrow down your selections.
Purchase just the resumes that match your needs - no need to waste time and money on mis-matched candidates.
Click Here
for Resume Database process and pricing information
Click Here
to begin searching the Resume Database
Click Here
to view your Purchased Resume Folder
Click Here
to view your cart of selected Resumes (not yet purchased) - you must be logged in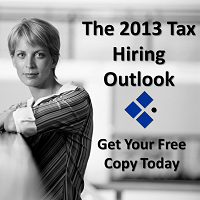 Tax Talent is the subject matter expert in the tax marketplace!


Peg Patton
Corporate Recruiting Manager
Pilgrim's Pride Corporation