Resume Manager
TaxTalent has created a unique platform for you, the Tax Professional, to post your resume. Technical areas of Tax combined with your job moves, education, certifications and geographical preferences make your profile one that can easily be searched and understood by employers.
Our Resume Builder will take you through a step-by-step process in which you can use your current resume, along with other detailed information, to make your background into an attractive profile that will be seen by Employers.
Input includes:
Personal contact data (you can keep this confidential if you wish)
Career Moves
Education and certifications
Geographical preferences
Ideal company types and job types
Affiliations
References (both personal and professional)
And other special information you want to include.
Take a few moments to join TaxTalent.com and use the TaxTalent Resume Builder to help you find your next career move.
Click Here to join
.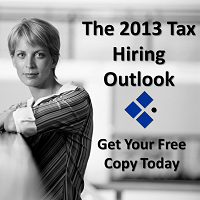 Tax Senior - International Tax Compliance
Supervisor-International Tax Compliance
Tax Analyst - Federal Compliance
Tax Senior - Federal Tax Compliance
Supervisor-Federal Tax Compliance
Tax Analyst - International Compliance
Manager, International Tax Compliance
Indirect Tax Analyst
Manager, Federal Tax Compliance
Senior Manager International Tax Compliance