Job Board - Search Results
The search returned 13 job(s).

1.

Tax, Manager

TeleTech

2013/11/21

Broad Opportunity! Publically Traded - International Company

Englewood, CO

---
10.

Tax Compliance Manager

Reiter Affiliated Companies

2013/10/21

Reiter Affiliated Companies (RAC), an international berry company, is seeking a Tax Compliance Manager.

Oxnard, CA

---
13.

Tax Analyst

Aerotek

2013/10/07

Looking for qualified Tax Professional!!

Wichita

---
[Previous] | [Next]
New Search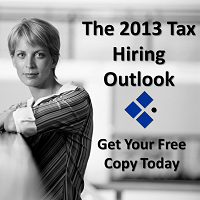 Able to turn around our request with an accurate and detailed response.


Michael Gaffney
Deputy Director - Global Tax
Merrill Lynch