Our unique system lets you compare your compensation with that of other tax professionals
The Salary Comparison system is FREE to all Members, but you must fill out an annual Salary Survey.
As a Member, you can save your search criteria, and reuse it as often as you like. You can search by:
Company/Firm Type (public, law, industry) Title Years of Tax Experience Tax Specialties Education Level Geographic Location
Check back with us regularly to see how the market has changed for your Salary Comparison.
To Begin Using the Salary Comparison System...
Click the "Join Now!" link below. Complete the membership information to access the Salary Survey.
The Salary Comparison will then guide you through a series of questions that let you make meaningful comparisons with other tax professionals.
Once you've entered your information you can carry out as many Salary Comparisons as you wish during the next year.
To Make the Most of the Salary Comparison System...
Join Now!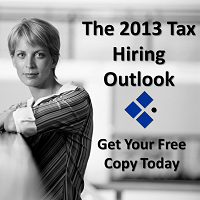 Senior Sales & Use Tax Audit Advisor
Supervisor Federal Controversy
Senior Manager Federal Controversy
Senior Tax Analyst
Senior Analyst Income Tax Provision
Federal Tax Manager
Tax Analyst
Manager, Federal/State Tax Compliance & Accounting
Senior Tax Analyst
Tax Consultant Senior